Welcome to the website of the New Zealand War Graves Trust. This is the site where the photographs, research and background information from the Trust's project are lodged.
The New Zealand War Graves Trust welcomes and appreciates contributions from visitors to our website. Many interesting stories have been forwarded to the Trust, casting light on the background of the New Zealanders whose war graves are captured here. In particular, family members have been generous in sharing memories, information or photos. Each contribution is checked and prepared for publication on our website. But this is voluntary work and there is a queue of stories waiting to be posted on the website. We ask for your patience and understanding if material you have offered is yet to appear. In the end, the website will be richer for all your contributions.
This website is a work in progress. Photographs and information will continue to be uploaded to the website over the next two years. Already there are over 11,000 photographs on the website. More will be added as they come to hand.
The website was developed thanks to a grant from the Lottery Grants Board.
Passchendaele - The Darkest Day

For good reason, the title "New Zealand's Darkest Day" was given to the Dominion Museum exhibition marking the centenary of the Battle of Passchendaele in the muddy fields of Flanders during World War I (1914-1918). In a matter of hours on this darkest day, October 12, 1917, 843 men of the New Zealand forces were killed, the largest loss of life in any one day in the country's military history.
Those are official figures but there were more. Among the 2700 New Zealand casualties (dead and wounded) on that day, those killed and who died later from wounds received on October 12 actually totalled 957, according to historian Ian McGibbon who searched individual service records.
Read more
The Somme, 100 years on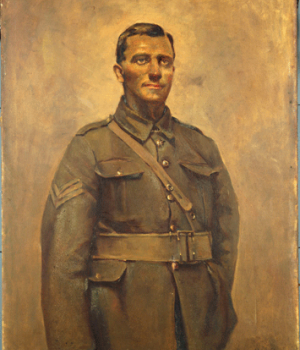 If you approach High Wood (Bois des Fourcaux) in northern France you find a flourishing stand of sweet chestnut trees on a 150-metre high promontory, their green crowns clustering in the breeze. The 30-hectare wood overlooks nearby straight roads, wide fields of cereals and beets, symmetrically ploughed slopes and large, unfenced paddocks which sweep up to the hill, a high feature of the gentle countryside.
The topography today is more or less the same as it was one hundred years ago. But, as 26-year-old Oamaru farmer Donald Forrester Brown (pictured) went into action in the battle of the Somme on September 15, 1916, the area could not have looked more different.
Read more
The Marquette Sinking Centenary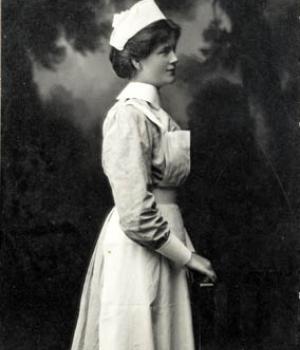 Among the World War One centenaries being marked between 2014 and 2018, few will be as poignant as the commemoration of the sinking on October 23, 1915 of the HT Marquette. The tragedy saw the loss of 167 lives including ten New Zealand nurses of the New Zealand Army Nursing Service (NZANS) and 22 New Zealand Medical Corps staff.
Read more
"I expected to get one back."
The centennial of the battle for Chunuk Bair fell on 8 August, 2015 and 100 hundred years ago, Annie Douglas, the mother of George and Thomas both killed at Chunuk Bair, spoke of her loss.
Read more
Centenary of Samoa Occupation
A national commemoration making the 100th annivesary of the New Zealand occupation of German Samoa at the beginning of World War I has been held at the Cenotaph, Auckland War Memorial Museum. The centenary was marked on August 29.
Read more
Soldiers Added to Roll of Honour
In the year marking the centenary of the start of World War I in 1914, six New Zealand soldiers are added to the New Zealand and Commonwealth War Graves Commission's official rolls of honour.They are Private Arthur Joseph Best, Private David Falconer, Trooper Matthew Gallagher, Private Percy Hawken, Sapper Robert Arthur Hislop and Private Lester Edward Quintall.
Read more